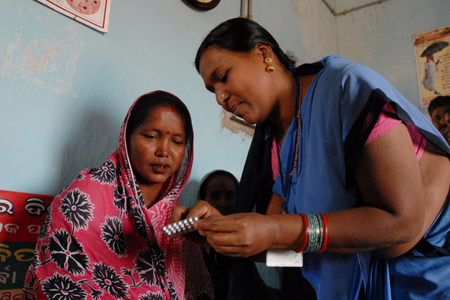 Samridhi has committed INR 25 crore in Glocal Healthcare Systems Private Limited ("Glocal"), a Kolkata (West Bengal) based chain of hospitals to expand in 9 new locations in tier II cities. Glocal is already present in 5 locations in West Bengal. Company is starting one year Healthcare Executive Management Program in collaboration with IIM Calcuttaand launchedLitmusDx, a clinical decision making software.
Glocal aims to bring state-of-the-art medical facilities and infrastructure closer to under-served India. Company is focusing on common diseases and has a low cost model to deliver healthcare. Company will harness BPL patients through RSBY.
Each Glocal facility is a complete multi-specialty hospital, catering to a population within a radius of 14-15 km. Hospital is equipped with 24 hours emergency services, out-patient and in-patient departments, technologically advanced operation theatres, labour rooms and minor injury units.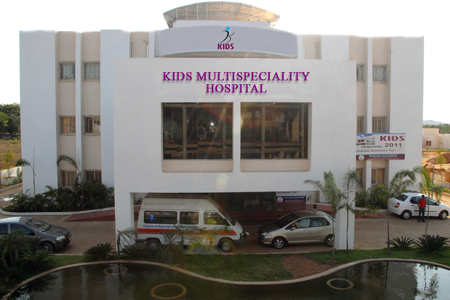 Samridhi has committed INR 9 crore in Kanungo Institute of Diabetes Specialities Private Limited ("KIDS") which is a Bhubaneswar (Odisha) based multi-specialty hospital with special focus in diabetes treatment. KIDS has been providing quality healthcare services at affordable prices for treating multi organ complications resulting from diabeties.
India is the diabetes capital of world with around 63 million diabetic patients. Around 70% of the actual patients are not aware of their condition which may lead to further health complication in future.
Affordable diabetic care and prevention is non-existent in rural India. KIDS will provide affordable healthcare with a focus in diabetes through multispecialty hospital and 15 district outreach centres in tier-2 and tier 3 locations.Company will create local cadre of health , chiropodists and shoe makers to provide affordable diabetes care.
Shikhar Dairy Private Ltd, Jhansi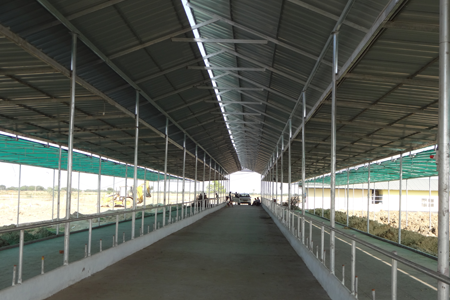 Samridhi has committed INR 1.8 crore to help Shikhar Dairy Private Ltd (SDPL). The Company is setting up a professionally managed, community run and owned dairy in the district of Jhansi, Uttar Pradesh to produce and supply fresh cow milk in the region and nearby urban market. The dairy will provide sustainable and scalable livelihood opportunities to the people at the Base of the Pyramid (BOP) through direct participation as well as forward and backward linkages.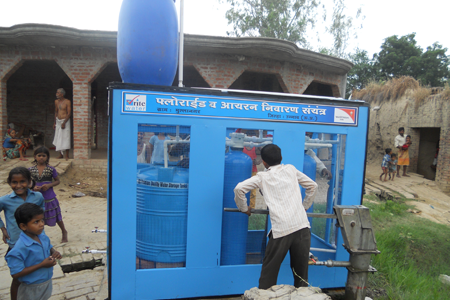 Samridhi has committed INR 10 crore Rite Water Solutions (India) Pvt Ltd, to help it scale up in Bihar, MP and Chhattisgarh [Rite Water Solutions (India) Private Limited (RWSIPL) is an ISO 9001:2008 certified company with a focus on providing potable water to rural population where available ground / surface water sources are contaminated by chemical (fluoride, nitrate, arsenic, salinity etc.) & bacteriological impurities. RWSIPL will work on PPP model to set up decentralized community water purification plants for chemical contamination (currently fluoride), based on a superior green technology.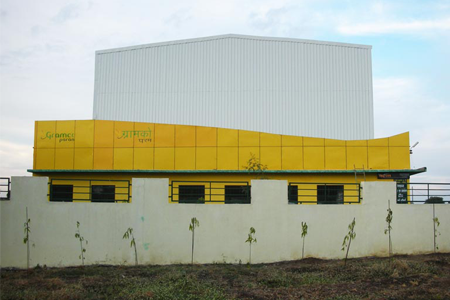 Samridhi has committed INR 15 crore in Gramco Infratech Private Limited ("Gramco") to open agri-ware house in 11 new locations in Madhya Pradesh.
Gramco is making a fresh initiative by taking the warehouses closer to the farm. The Company is engaged in providing integrated post-harvest management solutions to the farmers which include warehousing, cleaning & grading, pledge finance as well as seed multiplication program and agri-inputs.
Each warehouse would be providing market access nearer to the farms which would result in increased income for the small farmers by relatively higher effective price realization.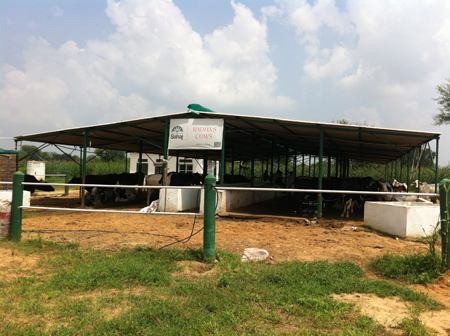 Samridhi fund has committed INR 6 crore to Sahaj to expand the pilot processing plant with the capacity of 15,000 litre per day in Sikar district of Rajasthan operated under one of its wholly owned subsidiary. Company proposes to take the local community along by expanding its (i) model cow farm, which would also act as training centre for the community in modern cattle rearing technique and (ii) set up a modern processing unit. The Company will create a "Quality Conscious Market" which will allow for the 15000 LPD milk collection and processing business to be self-sustainable as a unit and allow for a replication potential that can create a more wide-spread and positive economic impact.
Samridhi Fund has committed INR 15 crore to Natureland for expansion of its farmer base and field level activities from the current level as well as set up a certifiedorganic processing unit for oilseed, grains &spices and organic dairy farm. With access to farms in different geographies and a diversified product portfolio, Natureland has an opportunity to be in the entire value chain of organicmarket, from farm to consumer,with 100% traceability and transparency.
Natureland, currently, is working with more than 3,200 farmers in the States of Rajasthan, Madhya Pradesh, Uttarakhand and Punjab and has approx. 11,600 acres of land under organic cultivation.Apart from contract organic farming, the Company is involved in Kinnow fruit processing and packaging as well as multiplication programme for certified seeds.Natureland provides warehousing facilities, thus giving the farmers an opportunity to store and sell their produce at a better price point. Natureland's farm level interventions involvetraining small and marginal farmers in agri-input reduction, yield enhancement and biodiversity with crop rotation.
Annapurna is an Odisha based NBFC- MFI which extends microcredit to Self Help Groups ("SHG"). Annapurna is primarily a rural focused MFI with 90% of the borrowers residing in rural areas. Almost 82% of the borrowers belong to socially disadvantaged communities. Currently, the Company operates in five States viz., Odisha, Chhattisgarh, Madhya Pradesh, Maharashtra and Jharkhand. As on December 31, 2014, it had a client base of more than 3 lakh through around 26,000 active SHGs. Total portfolio under management as on December 31, 2014 was around INR 286 crore. The funding by Samridhi Fund will help the Company to expand into new geographic areas and promote financial inclusion among the underserved customers in focus States for the Samridhi Fund.
Hello Health Services Private Limited is a home healthcare services provider. It addresses the need of providing homecare services to the senior citizens, for post-surgery recuperation, attendant/nursing services, on call doctor, health concierge. It also provides services like health camps, corporate medical room, etc. It has presence in Mumbai, Delhi/NCR, Kolkata, Pune, and Bangalore. The Company has trained more than 200 caregivers primarily women from under-privileged segment, thereby providing them with employment opportunities. Thus, Hello Health is bringing about inclusive growth by recruiting people from bottom of the pyramid and providing them with sustainable livelihood. The investment by Samridhi Fund in the Company will be the first investment by an institutional investor. Hello Health plans to expand their operations by setting up regional offices and caregiver centers in SF States. These caregiver centres shall train people for caregiving services to create resource pool and also act as nodes for various home healthcare services in those geographies. Samridhi Fund has committed ₹9 crore to Hello Health for expansion into new geographic areas and promote healthcare services, and train caregivers and create employment opportunities in focus States for the Samridhi Fund.
ESAF Microfinance and Investments Private Limited is an NBFC-MFI and is well established in Kerala, Tamil Nadu and Maharashtra. ESAF plans to expand its operation by setting up branches in SF States. It is one amongst ten companies who got "in-principle" approval from RBI for small bank licence. As on March 31, 2015, the Company had loan portfolio of more than ₹1,000 crore with presence in 72 districts in India. The borrower base of the Company is more than 5,00,000 with 224 branches. With this fund infusion, over the next five years, the Co. plans to penetrate more into Samridhi States.
Sonata Finance Private Limited is an NBFC-MFI and is well established in Uttar Pradesh with a portfolio of ₹776 crore as on September 2015. The borrower base of the Company is more than 5,00,000 with 224 branches. With this fund infusion, over the next five years, the Company plans to penetrate more into Samridhi States.
Samridhi Fund has invested ₹40 crore in Caspian Impact Investments Private Limited, anNBFC providing much needed debt capital to social enterprises. Earlier it has invested in debt and equity capital into high quality enterprises in India, with the intent to generate social and/or environmental impact alongside a competitive financial return. The company has focus on financial inclusion, food & agriculture linked enterprises,healthcare, clean energy, etc.
Caspian looks for companies with innovative business models and high quality entrepreneurs who demonstrate the intent to provide a healthy financial return along with a social return to investors and have adopted or are willing to adopt clear deliverables on social and/or environmental performance.
Samridhi Fund has invested ₹40 crore in RGVN (North East) Microfinance Ltd.,RGVN is an NBFC-MFI and is well established in North East. It is one amongst ten companies which got "in-principle" approval from Reserve Bank of India for Small Finance Bank licence. It is in the process of launching Small Finance Bank and plans to expand its operation by setting up branches in anSF State i.e. West Bengal.